A Group Founded By Real Residents
COPS 8 is a non-profit organization dedicated to the 8th District Police Officers in New Orleans. The 8th District is a high density, high needs area that consists of New Orleans' most historic neighborhoods, including the French Quarter, the Marigny Triangle, the Marigny Rectangle and the Central Business District. COPS 8 members consist of residents, business owners, employees and patrons of the 8th District.
In 2002 a group of concerned, appreciative citizens who wanted to show gratitude to those who protect and serve the community, formed an alliance with the 8th District New Orleans Police to establish support and mutual understanding between the officers and the community.
Since COPS 8 inception, hundreds have joined in the mission: "to support and improve the quality of life for our 8th District Officers, which in turn enhances the security and safety of all 8th District citizens."
Over the years COPS 8 has supplied the following items to the 8th District Station to improve the effectiveness of the Police Officers.
ATVs, golf carts, scooters, bicycles, and all needed repairs and supplies

Computers, monitors, printers, ink cartridges, flash drives, DVDs

Office furniture, desk chairs, lamps, all kinds of office supplies

Air conditioners for virtually every window in the station

Renovations such as wall paint and new flooring
In addition, COPS 8 makes sure there is a steady supply of bottled water, energy drinks, coffee and tea available 24/7 to the Officers. During special events COPS 8 provides hot meals and snacks, and/or coordinates with neighborhood restaurants to donate trays of delicious signature cuisine.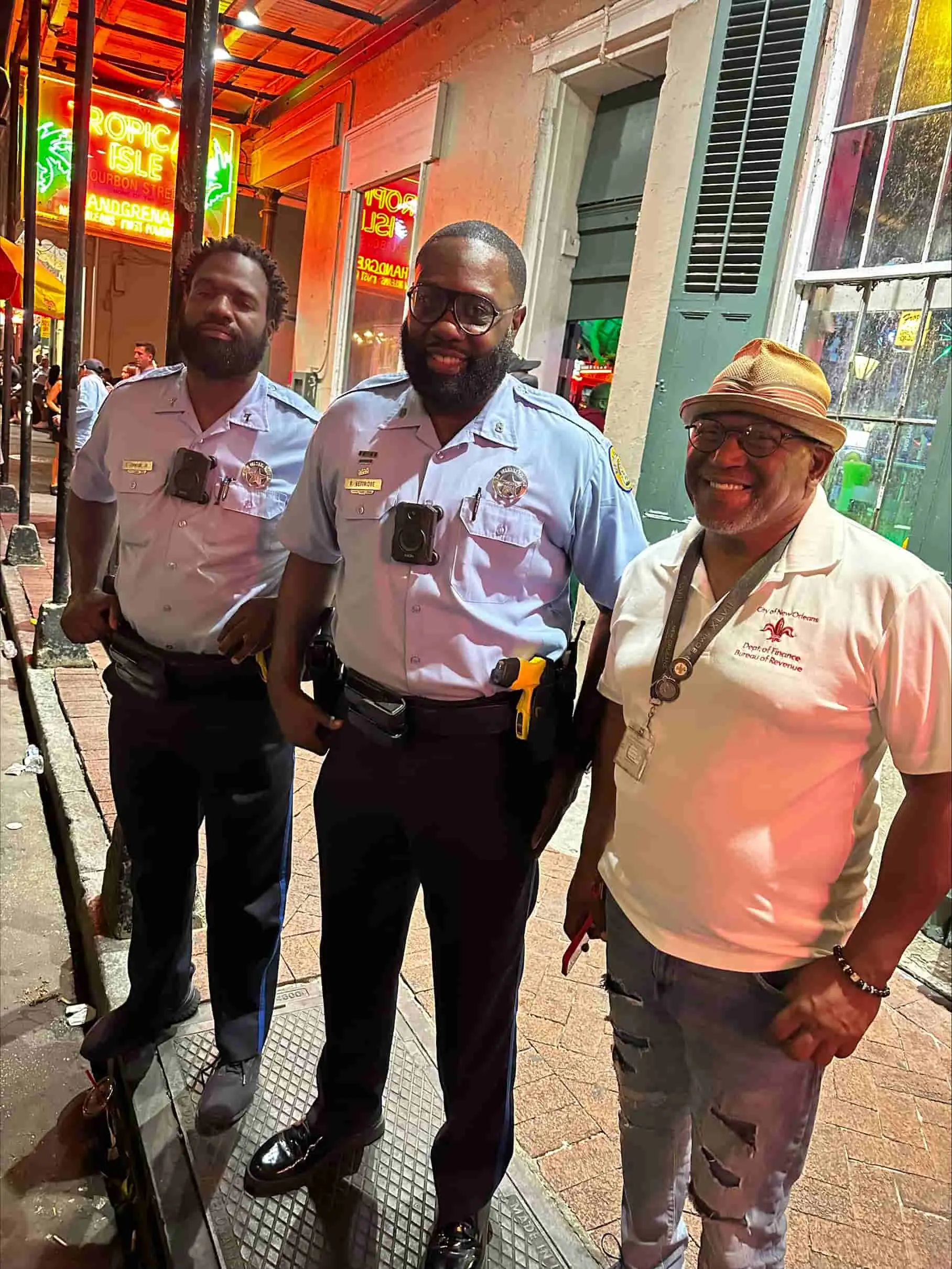 Our dependable board of directors all have deep roots in New Orleans. They don't just fight for the 8th District – they fight for their home.
Additional Board Members
Matthew Pincus
Advisors To The Board
Administrative Directors